News
Billie Eilish Strips Down To Her Bra To Make A Statement
Billie Eilish has spoken freely about body shaming in the past and, during a Miami concert, she took her loudest stance yet.
18-year-old pop star Billie Eilish has been very vocal about why she chooses to dress the way she does. Rocking oversized clothing that hides her body from the world, the teenager is critical of the way women's physical entities are viewed in the media, and she is doing everything in her power to shift our method of thinking. During a recent concert stop in Miami, Florida, Eilish made her loudest statement yet, showing the crowd an interlude video where she strips down to her bra and speaks on body shaming.
Rocking baggy clothing at the beginning of the video, the clip ended with Billie Eilish wearing solely her undergarments as she made a powerful statement.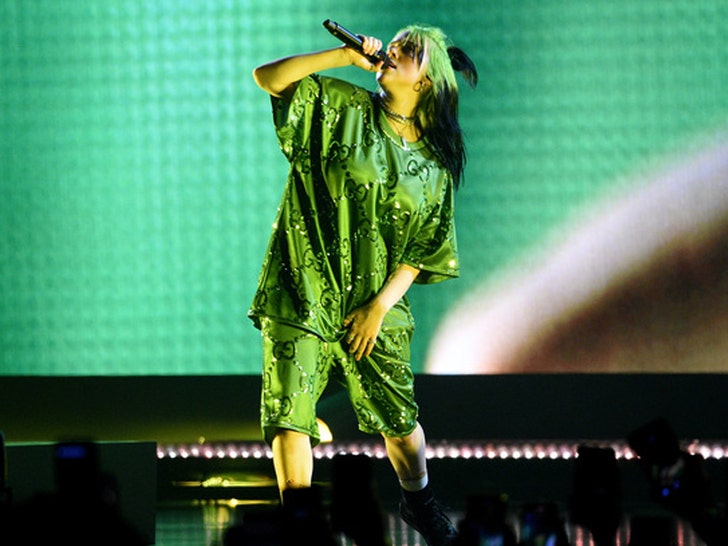 Here's what Eilish had to say in the video during the big reveal … "You have opinions, about my opinions, about my music, about my clothes, about my body. Some people hate what I wear, some people praise it, some people use it to shame others, some people use it to shame me, but I feel you watching, always."
She added … "The body I was born with, is it not what you wanted? If I wear what is comfortable, I am not a woman. If I shed the layers, I'm a slut. Though you've never seen my body, you still judge it, and judge me for it. Why? We make assumptions about people based on their size. We decide who they are. We decide what they're worth. If I wear more. If I wear less. Who decides what that makes me? What that means? Is my value based only on your perception? Or is your opinion of me not my responsibility?"
Billie's famously avoided showing skin during her career because she's never wanted to be judged off of her body, but shortly before she turned 18 she revealed she wanted the option to flaunt her body and "look desirable." She said … "I'm gonna be a woman. I want to show my body."
106.9 The Q
March 10th, 2020